Readers Question: Why is La Mer So Expensive?
One of our readers, Katy from Orlando, FL, asked us "why are la mer products so expensive?"
Well, the short answer is: the ingredients and quality of the la mer products. La mers skincare products are based on high quality ingredients such as rare sea algae and multiple costly vitamins and minerals.
They even have a secret ingredient they named "Miracle Broth™ " and refuse to expose the exact ingredient that makes their creams so luxurious and silky.
But do these products really work? should you use them on your skin? lets dive a littler deeper into the brand and explore it together.
The La Mer Brand Reviewed
La Mer brand was created by Dr. Max Huber. Legend tells that Dr. Max was burned during his work in a lab and thus was looking for skincare that will help with healing his wounds, thats when he found about the power of using sea-weeds for your skin.
The Problem: Aging Skin. The Solution: Sea Weeds.
The entire theory behind the la-mer ( translation: "the sea" ) brand is that sea weeds and sea algae can help with different skin issues and even prevent wrinkles.
Well, we did some searching and several medical studies on the benefits of sea alge for your skin.
One of these studies is this one by the US National Library of Medicine. In it, the benefits of Marine Algea for skincare are pretty obvious. You can read the entire study by clicking here.
Does La Mer Work?
This is a very vague question that we usually get from our readers. We first have to define "work".
La Mer skin care line offers plenty of different products: cleansers, moisturizers, anti aging products and even face masks.
La Mers' products are absolutely fantastic theres no question about it. 
But lets be more specific and take a look at their best selling products, individually.
Our entire staff have tried them and we have even reviewed creme da la mer recently, you can read the review here.
Creme da la mer is their best-seller for a reason. Its one of the best moisturizers ever. Super light, yet will deeply hydrate your skin and feels very luxurious and silky.
To purchase creme da la mer, click here.
La Mer Cleansers and Facial Toners – PASS!
We have to say, when it comes to la mers' cleansers, we weren't that impressed. 
There are plenty of high quality cleansers that will not be as costly.
For instance, take a look at this white tea facial cleanser by Neutrogena. Its based on fantastic ingredients, made for sensitive skin, the customer reviews are absolutely amazing and its priced at just $49.
While La Mers cleansers are good, we just can't pay that price tag for a cleanser. We would recommend Neutrogena instead, in that particular case.
To purchase the white tea facial cleanser by Neutrogena, click here.
La Mers Revitalizing Hydrating Serum – BUY IT!
Totally worth it. The serum is super silky, light and feels like heaven.
It does come with a price tag of $215, which we believe is totally worth it. Unlike a cleanser or a soap, a good serum is crucial for your skins health and overall aging of your skin.
Serums usually penetrate deeper to your skin and can help with slowing down sings of aging such as wrinkles and age spots.
To get the serum by la mer, click here.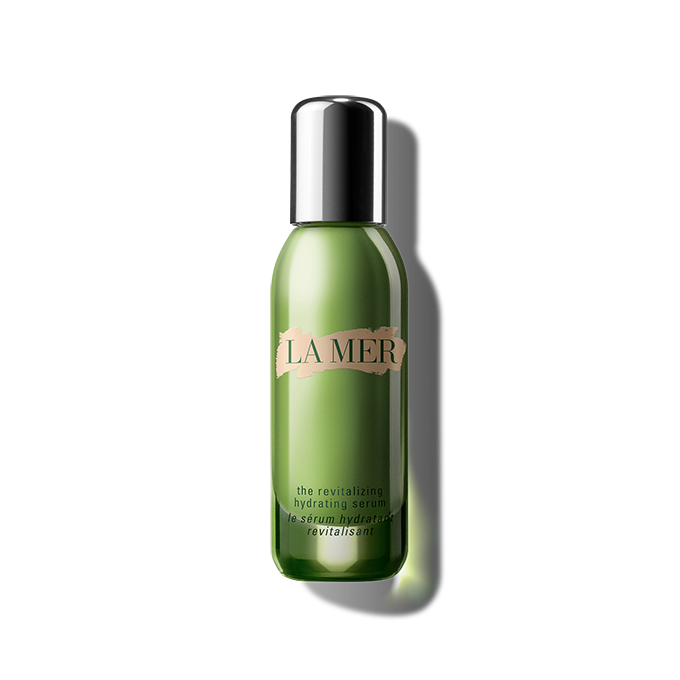 We hope we answered your question, Katy! To sum things up, La Mers products are expensive due to several factors: ingredients, quality and of course strength of the brand.
We do think they're worth the price. When buying skincare products, there are more things you should consider rather than just focusing on the price tag.
Remember, you only have 1 skin and we definitely want the best for it!
If you enjoyed this post please share it via social media so we can keep estheticshub.com growing.